Quick Marine,established in 2004, provides the highest standard of service and quality products to ships, ship owners and ship managers.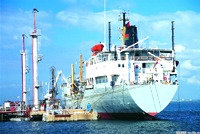 With the shipping industry booming in the past few years, Quick Marine has grown greatly and expanded to become a leading marine supplier covering
techincal stores, materials, equipment and spare parts.

Company's well-trained staff are dedicated to offering rapid response and prompt delivery on the basis of experience, professionalism, massive stock and extensive purchasing capabilities. Owners permanently benefits from our correct supplies, high quality, competitive price and exceptional service.

All services are available 24 hours per day 365 days per year. We are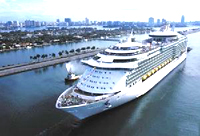 also capable to fulfil your emergency inquiries.

The experienced boarding staff are always ready to listen to your demands in drydock repairs, they assist the attending superintendent for any requirement.

With updating infrastructure, delivery can be made at most of China sea ports, river ports, dockyards and anchorage.

Company's mission¡ªprovide incomparable service all the time to help ship moving .